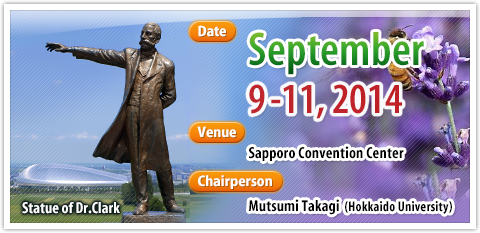 News
Thank you to all the presenters, authors, sponsors, exhibitors, and attendees for contributing to the 66th SBJ meeting's success.
This year's meeting brought together nearly 1,500 participants and enjoyed a record number of 775 poster presentations. Thank you for sharing your knowledge and technical expertise with us.
We look forward to seeing you again next year in Kagoshima, Kyushu. Please save the date now for the 67th SBJ meeting at Shiroyama Kanko Hotel, Kagoshima, October 26-28, 2015.