DaSilva Award 2022 – About the Winner
Last updated: 2022.07.02
Yu Wang
Affiliation:
Tianjin Institute of Industrial Biotechnology, Chinese Academy of Sciences, P.R. China
Research title for the award:
Development of genome engineering technologies for de novo design and construction of microbial cell factories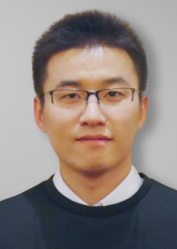 Dr. Yu Wang is a Professor at Tianjin Institute of Industrial Biotechnology, Chinese Academy of Sciences (TIB, CAS) and the Deputy Director of CAS Key Laboratory of Systems Microbial Biotechnology. He obtained his Ph.D. from Shanghai Jiao Tong University, China in 2016 under the supervision of Prof. Dr. Ping Xu. Then he joined TIB, CAS as an Assistant Professor and was promoted to Associate Professor and Professor in 2018 and 2022, respectively.
Dr. Wang's research is to develop genome engineering technologies including CRISPR-based for de novo design and construction of microbial cell factories for bioconversion of C1 feedstocks and bioproduction of amino acids and building blocks. He has published over 60 peer-reviewed papers/chapters in Nat. Commun. etc. and filed over 30 patents. He has been awarded the Meiji Life Science Award and selected as the member of Youth Innovation Promotion Association of CAS. He now serves as the associate editor or editorial board member of several SCI journals such as Front. Microbiol. and Microorganisms.
[Message as a prize winner]
I would like to express my sincere appreciation to the Society for Biotechnology, Japan for awarding me the DaSilva Award 2022. I am very honored for this recognition which will surely encourage me to dedicate myself to research and education in the field of biotechnology. My sincere gratitude goes to Prof. Dr. Chong Zhang for nominating me for this award. I really appreciate my supervisors, colleagues, collaborators, and students. I also want to thank my wife, parents, and the whole great family for immense support. I am looking forward to collaboration with researchers from Japan and all over Asia.