JBB 2015 Impact Factor 1.964
Last updated: 2017.06.16
We are pleased to announce that the 2015 impact factor of the Journal of Bioscience and Bioengineering (JBB) reached a record high score of 1.964. We appreciate all the support from authors, readers and peer reviewers.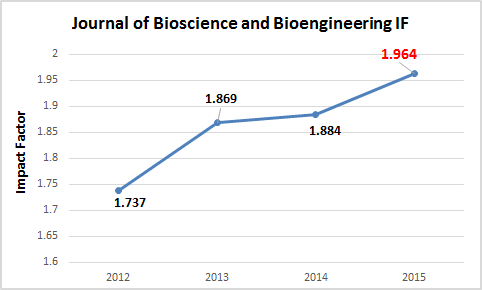 ---
2016 Release of Journal Citation Reports with "Source: 2015 Web of Science data."
Journal Citation Reports is a registered trademark of Thomson Reuters. All rights reserved.